August & September 2002 Travelogue
Entries:


8/22/02


Both: We have our tickets to go to New Zealand!! Yeah! We will be leaving LAX, Southern California, USA, on September 29, 2002! Special thanks go to our good friend Dermot. We still have to buy our Round-the-world ticket from United Airlines Star Alliance. We plan to spend 2 months in New Zealand before departing, so there is not so we have a bit of time. We are working with travel agents on that now. Next week we will give our landlords notice of our impending departure. Kirk has already officially notified his work of his leave of absence. His last day at work will be September 20. Actually Kirk notified his boss of this trip right after we got engaged, (October 11, 2001). Next weekend, Kirk and hopefully several of his friends will build a structure in the storage unit, under which he will park his

1968 Triumph Spitfire and Kawasaki ZX6. We will be selling Donna's car in September.

8/28/02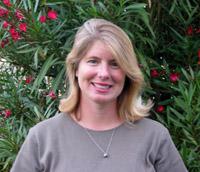 Donna: I CUT MY HAIR!! A whole foot!! I thought Kirk was going to faint, but he's been great about it! (I will say, it's the shortest it's been in 8 years!). We are frantically trying to get everything done before we leave. Things are going well and Kirk has been wonderful about keeping us organized and getting the heavy stuff done. I'm getting really excited. I've been spending a lot of time over the last few days trying to finish the wedding page, so it should be up soon...we will get the basics up and then add to it sometime next year after we get back (what a surprise...when our photos are out of storage, right?). Anyway, just wanted to add my little 2cents!

8/30/02
Kirk:

This Saturday a bunch of friends and I got together and built a structure inside our storage unit.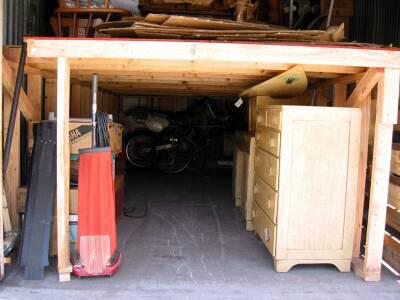 It will hold bunches of boxes and furniture and underneath it I will park my Spitfire and motorcycles. The installation went great! Thanks a bunch, Brad, Mike, Kevin, Garret & Bill! It's great to have good friends.

9/2/02

Kirk: Donna's car is for sale! I cleaned up her car and put ads in AutoTrader.com, the recycler, and the Daily Breeze today, within just a few hours I got the first call on the car! Praise God! Hopefully it will sell fast. We will set aside the money we get from this car to use to purchase cars on our trip. So far we plan to purchase a car in Australia and in Europe. We will sell the cars again when we are done touring that region.

9/5/02


Kirk: We finally have our itinerary sorted out. It turns out there were a few more restrictions on the tickets than we thought previously, but it is going to work out just fine. Turns out, we aren't going to go to China or the Philippines, but we may do that on a future trip.

9/6/02
Donna:

The scary thing is how rapidly our departure date is approaching...and how much there is left to do!! Now that we have finally fixed in our itinerary, we are trying to lock in our visas as well. Many we can get as we get as we go along...some we MUST wait to obtain. Others we must get in advance. Next week, when we're in the Bay area, I'm going to try and arrange our visas for India, as there is an Indian consulate up there. The other two difficult areas have been obtaining health insurance and insurance to cover our belongings in storage. If anyone reading this has ideas, email us! PLEASE! Meanwhile, we are preparing to pack up all that we own and ship it off for a year and we become nomads, going wherever the wind or our wills take us. We look forward to this trip in many ways...the adventure, the unknown, the experience. ENDING THE TORTURE OF THE PREPARATIONS! But in reality, I know we will face many challenges ? individually, together and to our marriage. I believe we look forward to facing those challenges and the growth that they will bring. Well, that's all for now! Back to the endless prep!!

Kirk: We sold Donna's Car! Praise God! We got $2400 cold hard cash for it. It went straight to the bank. She had the car for 10 years and it hasn't hit her yet that it is gone.

9/18/02


Kirk: Our stuff is in Storage! This weekend the movers packed us and moved all our belongings into storage. We are camping in the apartment this week with a blow-up mattress and our camping cookware

9/20/02


Donna: We've reached the home stretch! Less than ten days until we leave for our first stop (New Zealand, for those of you who haven't checked our itinerary yet...come on...explore the website a little!!), and we've done a lot, but there's a ton to do yet! The storage unit has been built out, and is now completely full. We moved everything out of our apartment last weekend and into storage. We've gotten our shots and had our teeth cleaned. We sold my car a few weeks ago. We have arranged to give away a few items, sell a few others (eBay is a wonderful tool!) and borrow a few in the interim (thanks Mona & Cam, Doug & Cathy, Anita & Mike). In the coming days, we will be attending the wedding (Kirk's IN it) of our best man, visiting my grandparents in Arizona, having our going away party, trying to do our taxes, make as much money as possible, move the REST of the way out of our apartment, make sure we haven't forgotten anything, pack our backpacks full of stuff (but as lightly as possible), mail and ship stuff every which way, arrange our finances, pay our bills, visit with friends and family and take care of about 1000 assorted details that we probably don't even remember right this minute! (Today was Kirk's last day at work...I don't think it's really hit him that he's now unemployed -- well, technically, on leave of absence -- for the next year!! He hasn't been out of work since he left college!) Well enough of my prattling on! A few of you have been sending ideas and must-sees for places that we will be visiting or near... keep 'em coming! We are saving all the information!

9/28/02


Kirk: Well, it is coming down to the wire. We have 24 hours before our departure. This week we went to Tucson, AZ on Monday to Thursday and visited with Donna's Grandparents and my Cousin and his Wife. We had a great time, but boy is Tucson HOT! Mostly we just visited with them, but we did get a chance to go visit the De Grazia "Gallery in the Sun". He was a local artist who worked mostly in oil paintings, but did all sorts of other stuff. Very nice gallery. After we got back we had a wonderful Bon-Voyage party on Friday. Thanks to all who came! Today some friends came by to pick up our couch and chairs that we are giving them. Tomorrow we pack away the computers and put them in storage and the other bits and pieces including my car and motorcycle. (I tested the fit of the car today and it will work!) Then we head off to the airport and are out of here! Yeah! All the little loose ends are tying up pretty well.

If you are reading chronologically, click here to go to New Zealand.